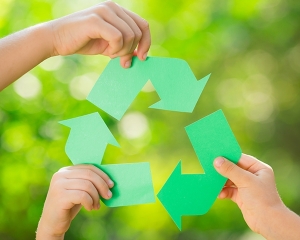 We are a company that cares about Environment, Quality and Safety and, wherever we operate, we seek to conduct our business in a responsible and innovative way.
In Entroncometais, Quality and Environment are understood as part of the development of our business project, whether regarding the development of our processes or in the management of relationswith society and environment, with our partners and suppliers, with our employees and, in particular, with our customers,to whom we address our final product.
Entroncometais is licensed to conduct waste management operations through Business License nr. S08538-201107-/-00068-2011, issued by CCDRLVT (Comissão de Coordenação e Desenvolvimento Regional de Lisboa e Vale do Tejo).
The waste transportation within the country is provided with mandatory legal documentation, including the Waste Monitoring Delivery Note(GAR, model nr. 1428-A),according to Ordinance nr. 335/97 ofMay 16th.
Regarding construction and demolition waste, transport is provided witha specific delivery notefor this kind of waste (RCD), according to Ordinance nr. 417/2008 of June 11th, and subsequently issued its Certificate of Waste Reception.
Finally, the Transboundary Movements of Waste (MTR) are performed according to Regulation nr. 1013/2006 of June14th, after informing the Portuguese Environment Agency (APA) throughmodels nr.1916 and 1916-A or model nr.1918, whether dealing with hazardous or non-hazardous waste.